The ground handling services for passengers and aircrafts are provided by GDN Airport Services (known formerly as LOT-Uslugi Lotniskowe w Gdansku [LOT-ULG]), established in 1995 and capable to handle all types of passenger aircrafts and the majority of cargo aircrafts.
A certificate issued by the Civil Aviation Inspection Authority attests to the safety and professional quality of services. The compliance of technical handling of aircraft with the international JAR-145 requirements is additionally confirmed with a relevant certificate. GDN Airport Services, which maintains high quality standards, is additionally certified with the ISO 9001:2000 quality management system, approved by the internationally recognised Lloyd's Register Quality Assurance company.
In the summer of 2000, GDN Airport Services (at that time LOT-ULG) won the first prize awarded to agents servicing BA short distance and low frequency flights worldwide for the topmost quality of ground services rendered to British Airways aircraft.
British Airways also recognised the quality of passenger services at the Gdansk Lech Walesa Airport as the best in Eastern Europe and in the eastern part of the Mediterranean Sea region in the 2000/2001 financial year.
Since 1996 the company has been a member of IATA Ground Handling Council - the organization associating ground handling agents and airlines from all around the world.
Apart from the standard scope of services, the company also offers hotel booking and land transport services.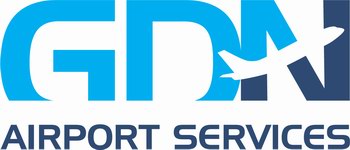 ul. Slowackiego 206,
80-298 Gdansk
Tel.  +48 58 3412817
Fax. +48 58 3412335