Noise monitoring system
Investment status: finished / Investment value: 1 234 095,00 zł
Airplane manufacturers are responsible for limiting noise emitted by starting planes. It is not possible to reduce the level of noise at the Airport to the acceptable values applicable for housing developments.
Therefore, a limited utility zone has been established, where it is not acceptable to locate facilities that should be protected against noise. According to the decision on the environmental conditions, on the border of the limited utility zone stations for non-stop noise monitoring will be installed and their results will be used to increase or decrease the area of the present zone and to locate the potential acoustic screens.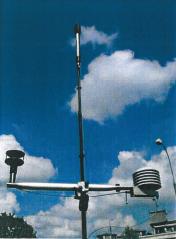 The noise monitoring system is to fulfil the requirements concerning the continuous noise measurements given in the Regulation by the Minister of the Environment of 2 October 2007 (Journal of Laws from 2007, No. 192, Item 1392, Schedule 1, Item I-III).
The noise monitoring system will be a service-free system and it will conduct non-stop measurements.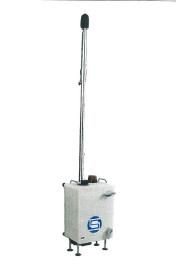 The system will comprise four stations designed for the automatic performance of long-term measurements of acoustic parameters. Every station will comprise a meter of noise level fitted with memory capable of recording measurements performed every second for a long period of time, an all-temperature microphone resistant to severe weather conditions, a housing protecting against atmospheric agents and a power engineering module.
During measurements, the microphone and the microphone probe will be directed vertically upwards, and a microphone membrane will be situated at least 4m above the ground.
The station will be fitted with a module for climatic parameter measurements that enables the measurements of atmospheric pressure, air temperature and its humidity and the velocity and speed of wind. Meteorological data will be transmitted to the base station together with measurement data. The system will be fitted with a programme for controlling the data transfer to the base computer with GPRS