City Terminal
City Terminal is intended for both international tourists and Tri-City habitants. Check-in luggage, called commonly "check-inem" will be located in previously mentioned place, working as tourists office and organizing "small gastronomy", operating by catering agency from Rębiechowo airport.


The idea of bringing City Terminal into life was to get an Airport closer to people. It is associated for potential passengers with: distance, time and even inaccessibility. Airport want to get closer to people and locate
its institution in the centre of aglomeration. City Terminal is the place which is not only waiting for Tri-City habitants but also for those from local cities as: Słupsk, Malbork, Koszalin. The intention of initiators is to give passengers an opportunity to leave the luggage, the day before or even the same day, and to ensure them not to waste their time on waiting for the flight but sightseeing, spending lovely time, getting business meeting without worrying about the luggage. Plans include also widening of previously mentioned activity by opening in new location: regular Airport Tourist
Office. Airport authorities hope that the new place will become Gdansk showcase, drawing tourists and habitants attention as well as firms ( e.g. hotels) to cooperate. The management wants to organize any kind of events and contests there.

Right now, together with the Airport in City Terminal will be: Sushi Bar – gastronomy, IT point-Tourists Information and GDN Airport Services-check-in. There are still some decisions that have to be made, concerning creating of future Terminal activity procedures, to be compatible with common law.

 

The City Terminal provides you with following facilities:
SALES OF THE FLIGHT TICKETS FOR ALL THE AIRLINES
Check-in 24 (twenty four) hours prior to travel and on the day of departure:

4 hours before the scheduled departure for the Wizzair passengers travelling with the registered baggage
3 hour before departure for the Wizzair passengers travelling without the registered baggage

Complex service for the business
Car rental
Sales of travel insurance for your stay abroad (insurance company Signal Iduna)
City Terminal opening hours
Airport Ticket Office: 
Monday - Friday: 9AM - 5PM
Saturday: 10AM - 2PM
Sunday: closed
Check-in: Monday - Sunday: 9AM - 5PM
Tourist Information: Monday-Sunday: 8:30AM - 5:30PM
Contact:
Airport Ticket Office
Tel. +48 58 526 88 00, +48 58 526 88 03
Fax: +48 58 526 88 01
e-mail: terminalmiasto@airport.gdansk.pl
Check-in +48 58 526 88 04
City Terminal has been honoured with European Medal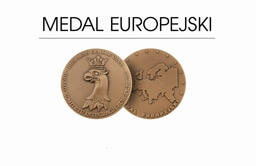 Location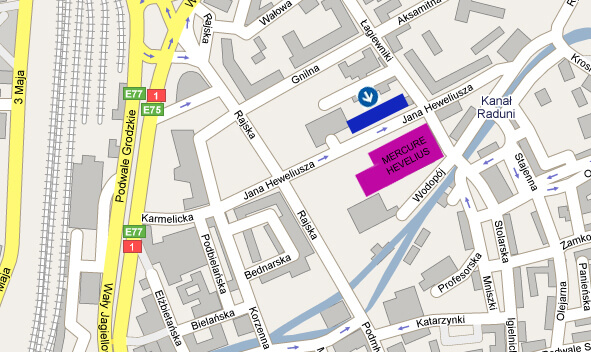 City Terminal is located near Heweliusza Street 13-17 in Gdansk (vis a vis Mercure Gdansk Stare Miasto Hotel)